Frosted Window Pane :
January 01, 2008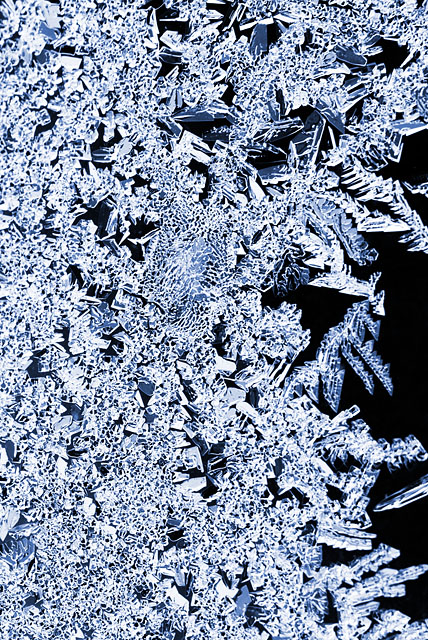 Image Data
File Name: 20D_12772
Model: Canon EOS 20D
Lens: Canon EF 100mm F/2.8 USM Macro
Date: 01.01.08 3:09pm
Focal Length: 100mm (160mm)
Shutter: 1/100 s
F-Stop: F7.1
ISO: 400
Ex Bias: +1
Program: Aperture priority
Metering Mode: Evaluative
Focus Mode: Manual focus
I've decided that 2008 is the year to give this whole 365 Photo a Day thing a try. Of course it's a leap year, so it will actually be a 366 PAD ;) Lets hope I can keep it up!

Today was bitterly cold, -10°F with windchill. But I still ventured outside & captured this frost on one of the garage windows.
Comments (0)
JWEN 01.02.08 4:03pm
thats a purdy picture. :)
maybe i'll leave you a comment a day...
CAD!!
---
amy cordova 01.02.08 4:35pm
that's really neat. can you take my kids pictures someday.
---
Caroline 01.03.08 7:51pm
Cool Pic!
Dang! I think it will be hard to do a pic a day challenge. But, Good Luck! It would be cool if you're successful!
---
Leave a Comment