Winger Dinger :
July 03, 2010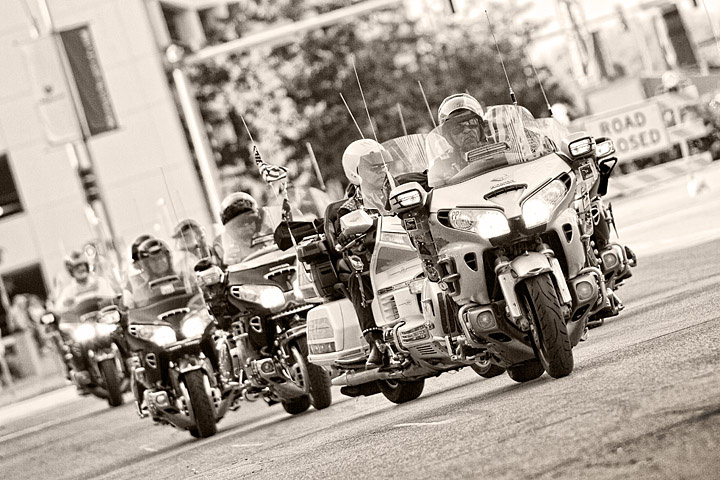 Image Data
File Name: 7D_96317
Model: Canon EOS 7D
Lens: EF 70-200mm F/2.8L USM
Date: 07.02.10 5:45pm
Focal Length: 200mm (320mm)
Shutter: 1/1250 s
F-Stop: F3.5
ISO: 200
Ex Bias: +2/3 EV
Program: Aperture priority
Metering: Multi-segment
Focus Distance: Infinity
There were over 1000 of these Wing Dings (Honda Goldwings) in town for Wing-Ding 32. Parade wasn't nearly as impressive as I had imagined.

Not sure what is more annoying... Harley's with straight pipes, or 1000 Wing Dings all honking their horns.
Comments (0)
Leave a Comment