Drewball :
April 15, 2009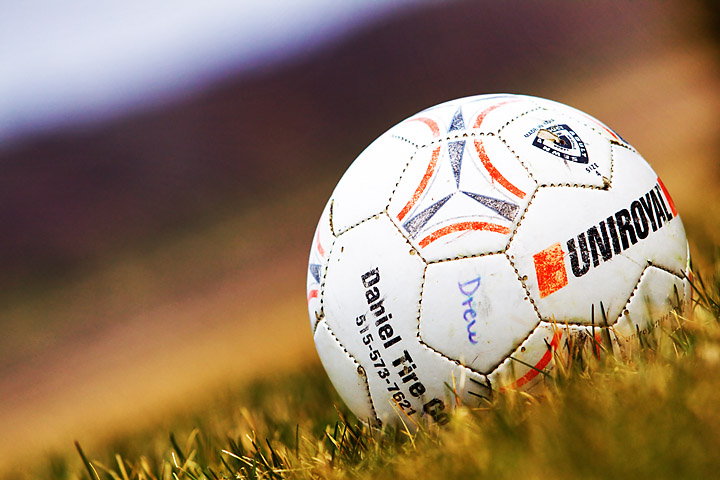 Image Data
File Name: 50D_19383
Model: Canon EOS 50D
Lens: Canon EF 70-200mm F/2.8L USM
Date: 04.12.09 4:18pm
Focal Length: 195mm (312mm)
Shutter: 1/3200 s
F-Stop: F4
ISO: 400
Ex Bias: +2/3
Program: Aperture priority
Metering Mode: Evaluative
Flash: Off
Focus Mode: AI focus AF
Now I remember why I never liked soccer. Not a good sign when you pull off your shoe & much to your surprise, the tip of your sock is now a crusty red. Still doesn't hurt at all... dunno what the heck I did.

Everybody should call up Daniel Tire today and let em know their ballvertising has paid off. Maybe they'll hook me up with a fresh set of white-walls.
Comments (0)
ami 04.15.09 6:58am
Even a fresh pair of white socks would be nice....
---
Eric Martin 04.15.09 9:25am
Did you give the ball back to Drew when you were done?
---
ami 04.15.09 11:54am
Drew was willing to share his soccer ball with anyone who would play with him! Especially Jennifer, who apparently doesn't count as a girl! (Poor Jennifer!)
---
jwen 04.15.09 4:11pm
):
and he wonders why i wouldn't play with him!
---
Leave a Comment