Church of the Cardboard :
April 07, 2009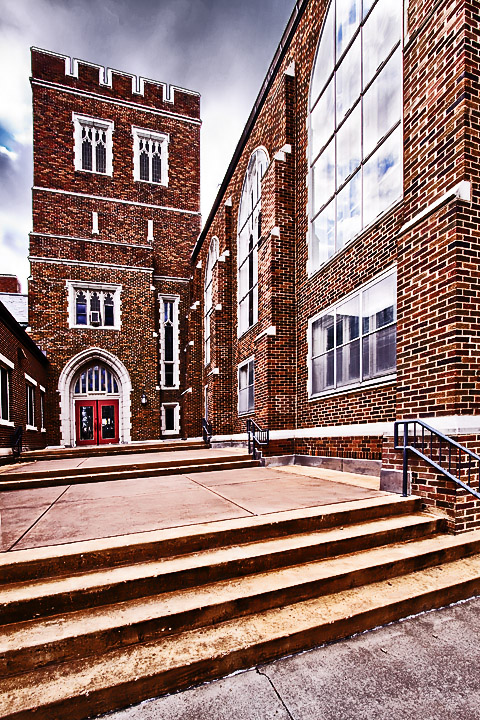 Image Data
File Name: 50D_18717
Model: Canon EOS 50D
Lens: Canon EF-S 10-22mm F/3.5-4.5 USM
Date: 04.06.09 6:17pm
Focal Length: 10mm (16mm)
Shutter: 1/100 s
F-Stop: F8
ISO: 200
Ex Bias: -1
Program: Aperture priority
Metering Mode: Evaluative
Flash: Off
Focus Mode: One shot AF
Hmmm... The more I look at this, the more the tower and crenellatios (fancy word for those notches up top) atop this church look like a cardboard cutout. Oh well.
Comments (0)
Leave a Comment