Doory Detail :
March 04, 2009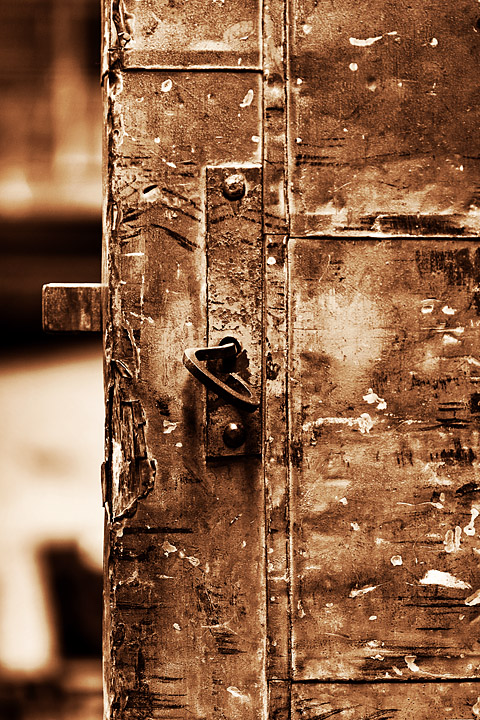 Image Data
File Name: 50D_13446
Model: Canon EOS 50D
Lens: Canon EF 100mm F/2.8 USM Macro
Date: 03.01.09 3:55pm
Focal Length: 100mm (160mm)
Shutter: 1/3 s
F-Stop: F2.8
ISO: 100
Program: Aperture priority
Metering Mode: Evaluative
Flash: Off
Focus Mode: One shot AF
Man, guess I'm slackin... forgot to mention yesterday that it was square root day. That is, both the day & month were the square root of the two digit year. 3/3/09, square root of 9 is 3 ;)

The next ? day will obviously be on 4/4/16... Wonder if I'll live to see 9/9/81. I'd almost be 101.
Comments (0)
chris - Web
03.04.09 6:34am
Brilliant tone(duotone?, texture, composition and everything
---
Tracy
03.04.09 7:18am
Some of us were around on the last 9/9/81.
---
ami
03.04.09 2:16pm
We were around for it... we just aren't old enough to remember much of it! ;)
---
Leave a Comment