The Final Horizon :
June 03, 2008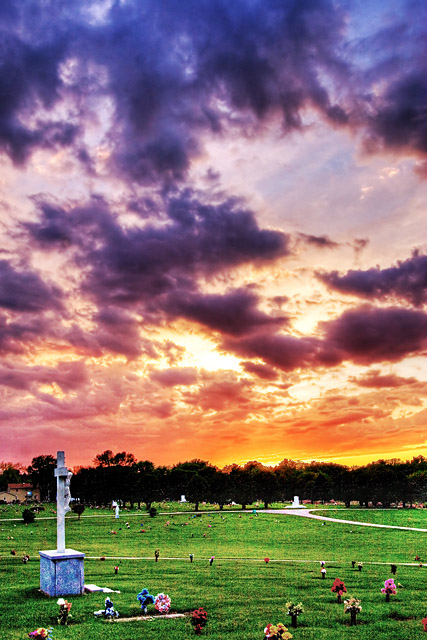 Image Data
File Name: 20D_26258
Model: Canon EOS 20D
Lens: Canon EF-S 10-22mm F/3.5-4.5 USM
Date: 06.02.08 8:39pm
Focal Length: 22mm (35mm)
Shutter: 1/80 s
F-Stop: F8
ISO: 200
Ex Bias: +1/3
Program: Aperture priority
Metering Mode: Evaluative
Flash: Off
Focus Mode: One shot AF
Almost all religions teach that a person's personality continues after death. In fact, many religious historians believe that this belief was the prime reason that motivated people to originally create religions.

Christianity has historically taught that everyone has only a single life on earth. After death, an eternal life awaits everyone: either in Heaven or Hell. There is no suffering in Heaven; only joy. Torture is eternal without any hope of cessation for the inhabitants of Hell.

Buddhism teaches that humans are trapped in a repetitive cycle of birth, life, death and rebirth. One's goal is to escape from this cycle and reach Nirvana. Once this is attained, the mind experiences complete freedom, liberation and non-attachment. Suffering ends because desire and craving -- the causes of suffering -- are no more.
Comments (0)
Leave a Comment