Still Got Game? :
March 05, 2012
Image Data
File Name: 7D_302898
Model: Canon EOS 7D
Lens: EF-S 10-22mm F/3.5-4.5 USM
Date: 02.20.12 1:14pm
Focal Length: 10mm (16mm)
Shutter: 1/320 s
F-Stop: F8
ISO: 200
Program: Manual
Metering: Multi-segment
Focus Distance: 1.78 m
You probably think this shot looks familiar. Rightfully so. The Energy's roster changed up again a week after the original shot, which was to be used on their latest poster, was taken. So, a re-shoot was scheduled because of the two new guys.
Here's the poster I designed from this image, that was signed by the players and given away during an event at Prairie Meadows a couple days ago.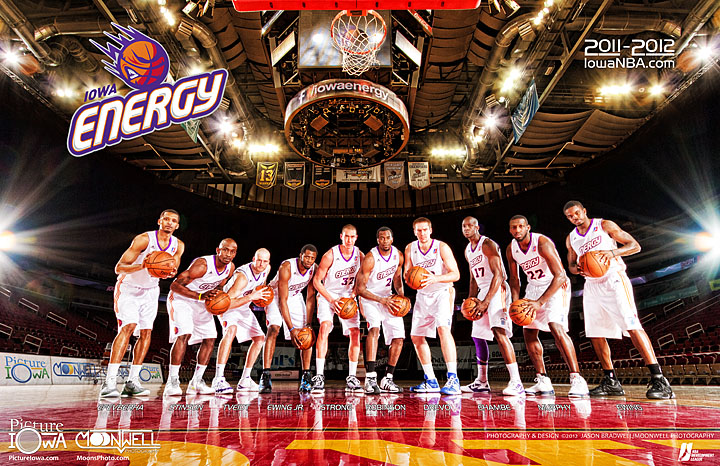 Comments (0)
Eric Martin 03.09.12 12:48pm
I love it, though it needs a few more Picture Iowa and Moonwell logos.
---
Jason Bradwell 03.09.12 12:54pm
Thanks. Sadly, it's lacking in the guns and fireball categories as well.
---
Leave a Comment