Drag Ster :
July 18, 2010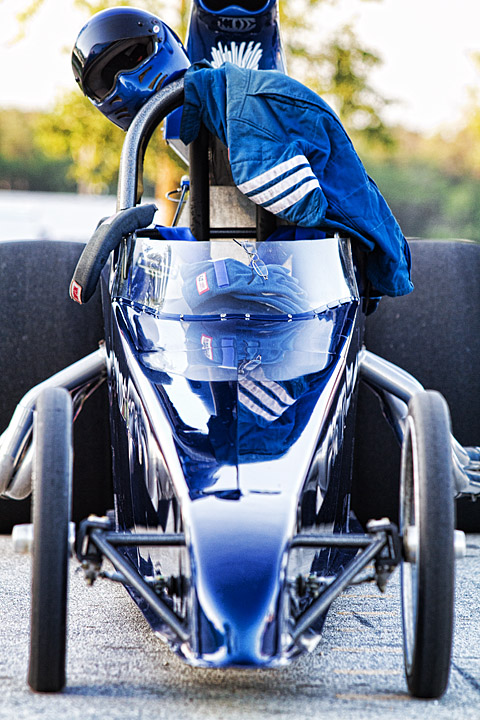 Image Data
File Name: 7D_102921
Model: Canon EOS 7D
Lens: EF 70-200mm F/2.8L USM
Date: 07.16.10 7:45pm
Focal Length: 180mm (288mm)
Shutter: 1/125 s
F-Stop: F4.5
ISO: 400
Ex Bias: +2/3 EV
Program: Aperture priority
Metering: Multi-segment
Focus Distance: 13.80 m
Top Fuel racing is a class of drag racing in which the cars are run on a mix of approximately 90% nitromethane and 10% methanol rather than gasoline or simply methanol. The cars are purpose-built for drag racing, with an exaggerated layout that in some ways resembles open-wheel circuit racing vehicles. However, top fuel dragsters are much longer, much narrower, and are equipped with large tires in back and small tires in front, all in order to maximize their straight-line acceleration and speed.
Comments (0)
Leave a Comment