Shattered :
May 15, 2010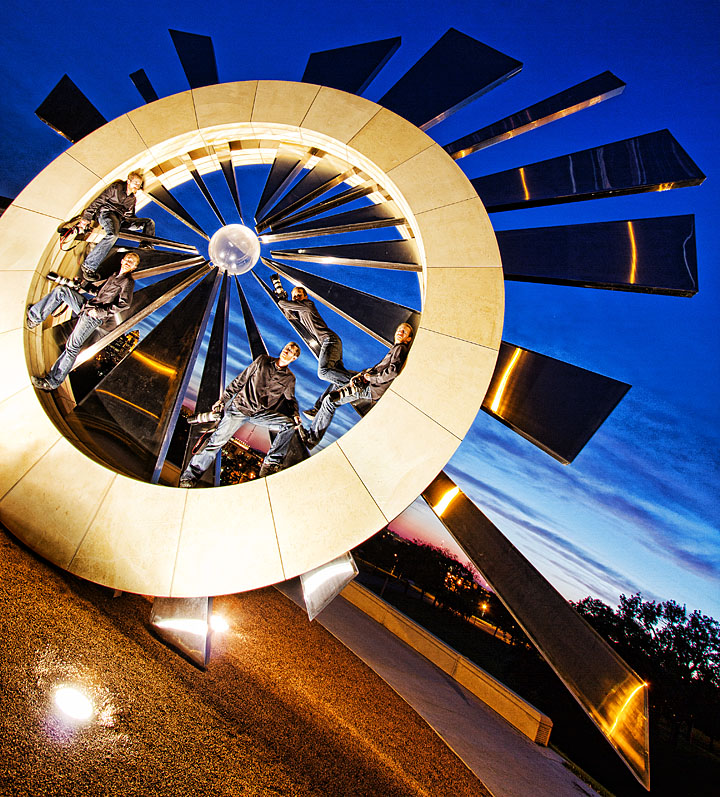 Image Data
File Name: 7D_78123
Model: Canon EOS 7D
Lens: EF-S 10-22mm F/3.5-4.5 USM
Date: 05.14.10 9:05pm
Focal Length: 10mm (16mm)
Shutter: 3 s
F-Stop: F5.6
ISO: 100
Program: Manual
Metering: Multi-segment
Focus Distance: Infinity
The newest monument on the Capitol grounds, entitled "Shattering Silence". Installed in October 2009, the sculpture created by Iowa artist James Ellwanger commemorates the 1839 Iowa Supreme Court ruling that former slaves who came to Iowa were free people entitled to equal protection under the law.

If only I'd realized it wasn't a jungle-gym...
Comments (0)
ami 05.15.10 6:54am
are you sure this guy didn't get the "build a tipped over windmill" memo?? And GET OFF OF THERE!!!! This is why you can't be trusted!!
---
Leave a Comment