Salamino Piccante :
January 08, 2008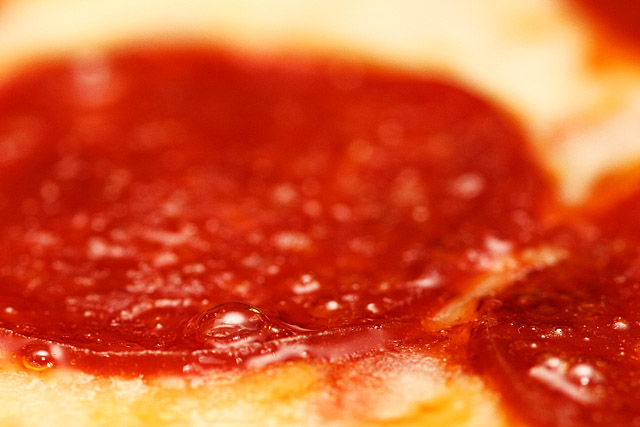 Image Data
File Name: 20D_13297
Model: Canon EOS 20D
Lens: Canon EF 100mm F/2.8 USM Macro
Date: 01.07.08 7:45pm
Focal Length: 100mm (160mm)
Shutter: 1/100 s
F-Stop: F3.5
ISO: 400
Program: Manual
Metering Mode: Evaluative
Flash: On
Flash Bias: +1 EV
Flash Details: External flash, E-TTL
Focus Mode: One shot AF
It doesn't get much better than a pepperoni pizza & beer (good beer, of course). Just look at that grease glisten & bubble from its thinly sliced goodness sitting atop the golden & gooey mozzarella.

Oddly enough, I'm not much for spicy foods, but the pepperoni just casts a spell over you that leaves you powerless to resist. Salamino Piccante is what you'll need to order in Italy, or usually just plain Salami throughout the rest of Europe.
Comments (0)
Leave a Comment