Lib Memo :
November 14, 2009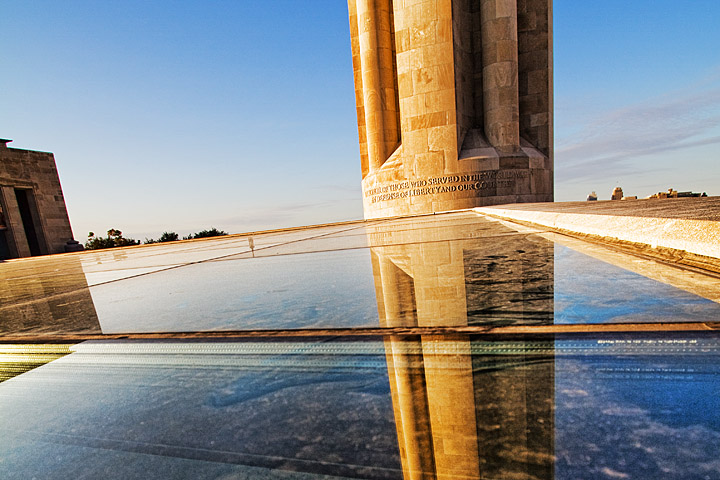 Image Data
File Name: 7D_04690
Model: Canon EOS 7D
Date: 10.04.09 6:12pm
Focal Length: 10mm (16mm)
Shutter: 1/250 s
F-Stop: F5.6
ISO: 100
Program: Aperture priority
Metering Mode: Evaluative
Flash: Off
Focus Mode: One shot AF
The Liberty Memorial in Penn Valley Park, Kansas City, was designed by Harold Van Buren Magonigle who won a design competition in 1921. The center tower stands 217' tall. As of 2006, it houses The National World War I Museum.
Comments (0)
Leave a Comment