Roost'n :
August 08, 2009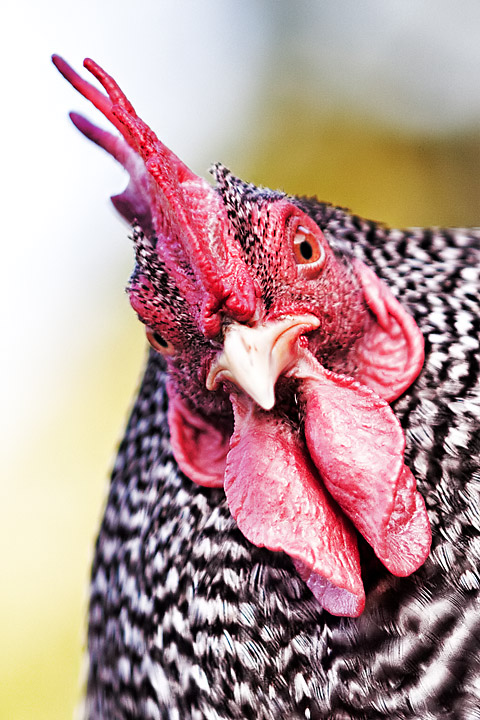 Image Data
File Name: 50D_45571
Model: Canon EOS 50D
Lens: Canon EF 70-200mm F/2.8L USM
Date: 07.01.09 7:26pm
Focal Length: 150mm (240mm)
Shutter: 1/1000 s
F-Stop: F2.8
ISO: 400
Program: Aperture priority
Metering Mode: Evaluative
Flash: Off
Focus Mode: One shot AF
The rooster is often portrayed as crowing at the break of dawn and will almost always start crowing before 4 weeks of age. He can often be seen sitting on fence posts or other objects, where he crows to proclaim his territory. However, a rooster can and will crow at any time of the day. Some roosters are especially vociferous, crowing almost constantly, while others only crow a few times a day. These differences are dependent both upon their breed and individual personality.
Comments (0)
Spedlio 08.08.09 11:24pm
Hmm...well when ever it is they crow, they are still tasty on the dinner plate
---
Laurie 11.28.09 1:41pm
Ooh! I LOVE this photo!!!
---
Leave a Comment