Mrow Mroar! :
May 20, 2009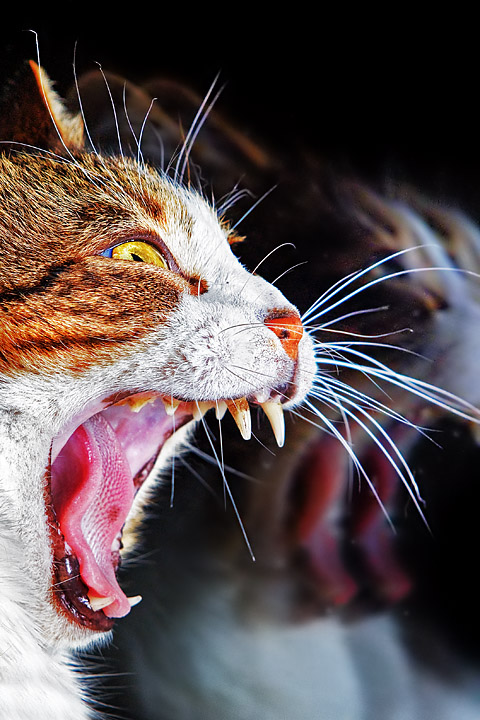 Image Data
File Name: 50D_30358
Model: Canon EOS 50D
Lens: Canon EF 70-200mm F/2.8L USM
Date: 05.20.09 12:58am
Focal Length: 200mm (320mm)
Shutter: 1/320 s
F-Stop: F8
ISO: 200
Program: Manual
Metering Mode: Evaluative
Flash: Off
Focus Mode: One shot AF
Maui was feeling a tad left out as of late, so I told her she could be photo of the day again today. Well, she didn't believe me and went all ferocious kittyraptor on me anyway.

I managed to snag this shot just before she bit open me spleen, then slammed me against the wall & down a flight of stairs. She now has me chained up in the basement and is forcing me to post this photo and type with my nose while she cracks the whip and noms something stale and ocean fish flavored.

!ql3H


Comments (0)
Eric Martin 05.20.09 8:29am
I don't know what I like better, the photo or the caption.

"...something stale and ocean fish flavored."

Nice work.
---
Laurie 11.28.09 1:44pm
Heh heh. ... "all ferocious kittyraptor..."
---
Leave a Comment