Bouquet :
May 10, 2009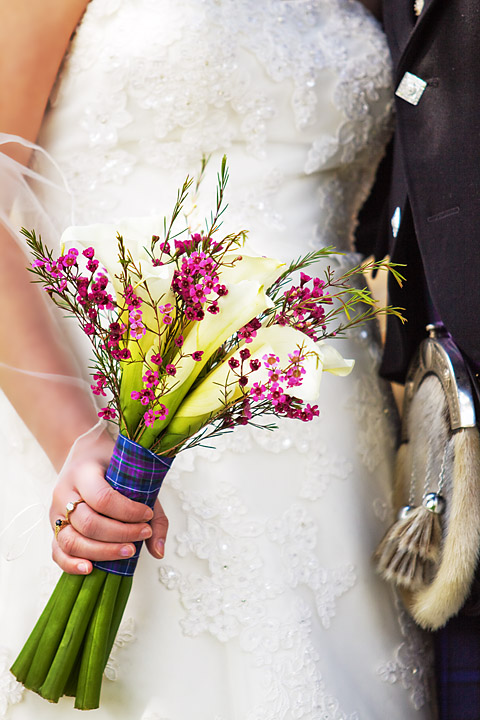 Image Data
File Name: 50D_28709
Model: Canon EOS 50D
Lens: Canon EF 70-200mm F/2.8L USM
Date: 05.09.09 11:26am
Focal Length: 200mm (320mm)
Shutter: 1/500 s
F-Stop: F2.8
ISO: 100
Program: Aperture priority
Metering Mode: Evaluative
Flash: Off
Focus Mode: One shot AF
You know it's set to be an interesting wedding when you show up in the morning to discover that the groom & groomsmen aren't wearing pants. The groom was Scottish, so kilts were the name of the game.

I figured most of you probably weren't just itching in seeing some hairy man legs today (maybe you'll get lucky & I'll post one later), but you can see his furry sporran (man purse) in this shot. He kept his cell phone in there, which went off during the vows. Always great for a laugh amidst the Catholic ceremony!
Comments (0)
Kim Adams 05.10.09 2:20pm
I want to see the man legs! And, being of Scottish decent myself, I'd like to see the kilts.
---
Leave a Comment