'Lil Seņorita :
April 29, 2009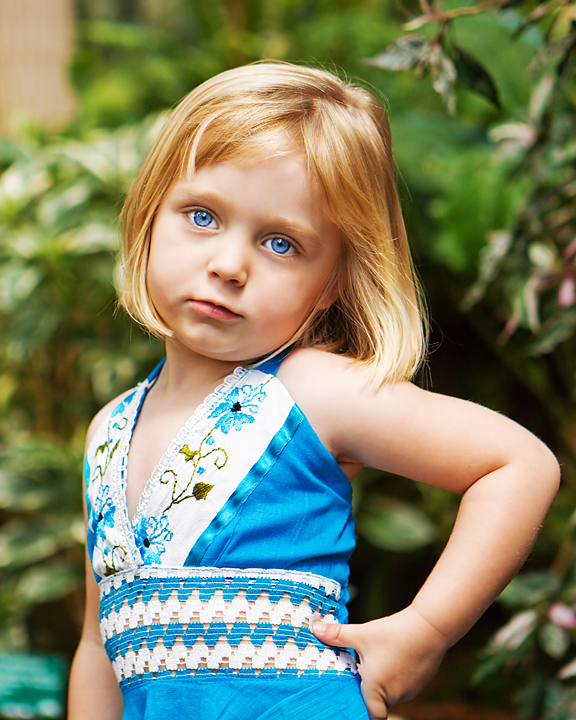 Image Data
File Name: 50D_26620
Model: Canon EOS 50D
Lens: Canon EF 24-70mm F/2.8L USM
Date: 04.28.09 11:32am
Focal Length: 70mm (112mm)
Shutter: 1/500 s
F-Stop: F2.8
ISO: 400
Program: Aperture priority
Metering Mode: Evaluative
Flash: Off
Focus Mode: AI servo AF
Had a photo session at the Botanical Center yesterday with this little cutie. Thought the dome would be pretty quiet on a weekday morning, and it would have been had that busload of second graders not rolled up

Coaxing the smiles out of her was a bit difficult, but she was pretty cooperative overall, as long as we didn't try to pose her in the desert area... cactus' are bad, mmmkay?.

I think she's pretty much ready for her senior photos with the pose & attitude here. :) I love how her eyes compliment her authentic Mexican dress so nicely. Or is it the other way around?
Comments (0)
Leave a Comment