Cloud Juice :
April 25, 2009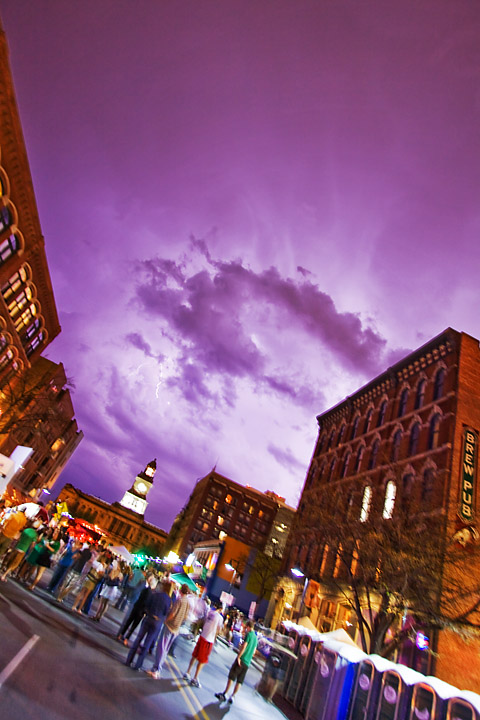 Image Data
File Name: 50D_22880
Model: Canon EOS 50D
Lens: Canon EF-S 10-22mm F/3.5-4.5 USM
Date: 04.24.09 8:42pm
Focal Length: 12mm (19mm)
Shutter: 1 s
F-Stop: F4
ISO: 200
Ex Bias: -1/3
Program: Aperture priority
Metering Mode: Evaluative
Flash: Off
Focus Mode: Manual focus
We were sitting downtown in Legends waiting for our food to come as this storm (which turned out to just drop some sprinkles) came rolling in. Of course I had to run outside and snap a few frames, much to Ami's dismay (doesn't she know me by now?). Look close, there is a bolt in there... Too bad I'd left the tripod in the car...

Ami wants me to stage something with the lighting & the clock tower, ala Back to the Future...
Comments (0)
Leave a Comment