Night Cap :
March 30, 2009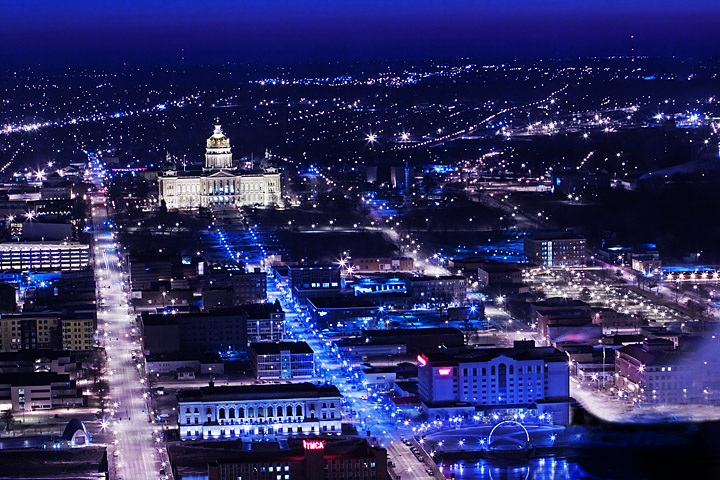 Image Data
File Name: 50D_11362
Model: Canon EOS 50D
Lens: Canon EF 70-200mm F/2.8L USM
Date: 02.22.09 6:10am
Focal Length: 70mm (112mm)
Shutter: 8 s
F-Stop: F8
ISO: 100
Program: Aperture priority
Metering Mode: Evaluative
Flash: Off
Focus Mode: One shot AF
Grand, Locust & Walnut leading up to the Capitol, shot from atop 801 Grand. It's not the Vegas strip, that's for sure...


Comments (0)
Colin 03.30.09 7:40am
They put blue filters on the lights for you? That's awesome. Wish I had been there.
---
Jason Bradwell 03.30.09 8:51am
Yeah, too bad you weren't there... Set the white balance on the Capitol, and yes, some of street lights go blue :P
---
Colin 03.31.09 7:35am
I think you just made that up.
---
Leave a Comment