Hilly Terrace :
January 23, 2009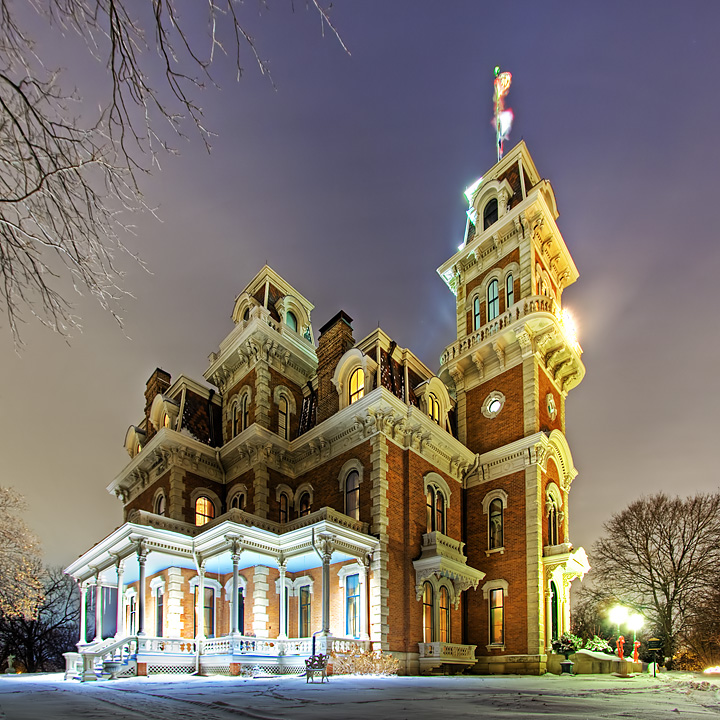 Image Data
File Name: 50D_02402
Model: Canon EOS 50D
Lens: Canon EF-S 10-22mm F/3.5-4.5 USM
Date: 12.16.08 9:42pm
Focal Length: 10mm (16mm)
Shutter: 6 s
F-Stop: F5.6
ISO: 100
Ex Bias: -1
Program: Aperture priority
Metering Mode: Evaluative
Flash: Off
Focus Mode: Manual focus
Didn't have much time to shoot this when I stopped by Terrace Hill (the Governor's mansion) last month. Apparently the grounds are secured by the Iowa State Patrol, who didn't appreciate me being on the property after hours.
Comments (0)
Colin 01.23.09 6:56am
Yet another brush with law enforcement, eh? You need to keep a tally under "Statistics" of this. I can name 3 so far since PAD #1 but I'm sure it's a few more than that.
---
Steve 01.23.09 8:10am
Great Pic!
---
Eric Martin 01.23.09 8:49am
Great photo! Keep raging against the machine. Don't let "the man" tell you what you can and cannot take pictures of or when you can do it.
---
Mom 01.23.09 9:50pm
I love this photo! Didn't know about the encounter with the ISP though.
---
Leave a Comment