Night Sk8 :
January 07, 2009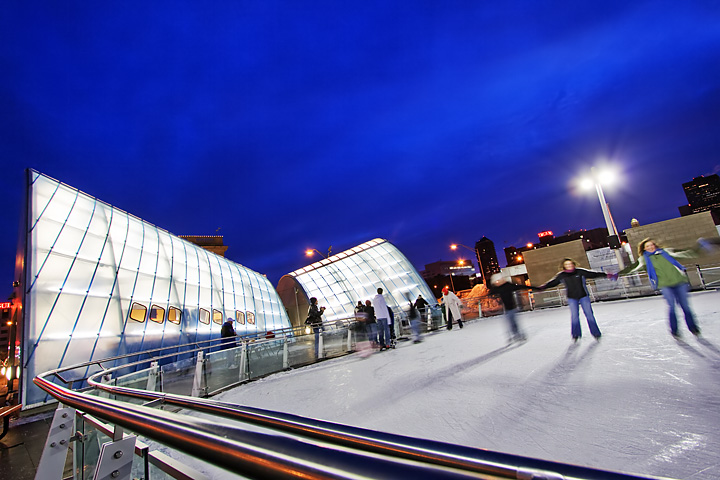 Image Data
File Name: 50D_04819
Model: Canon EOS 50D
Lens: Canon EF-S 10-22mm F/3.5-4.5 USM
Date: 12.31.08 5:23pm
Focal Length: 10mm (16mm)
Shutter: 1/3 s
F-Stop: F5.6
ISO: 100
Ex Bias: -1/3
Program: Aperture priority
Metering Mode: Evaluative
Flash: Off
Focus Mode: Manual focus
We're back to Brenton Skating Plaza again for a chain of slightly blurred night skaters.

The plaza really does have a nice view of the skyline, especially at night. Of course, this angle doesn't show much of it. I wanted the focus of this shot to be on those zany two buildings. My photo from the January 1 shows the great skyline & river view you get just off the west side of the rink.
Comments (0)
Colin 01.07.09 7:40am
Zany!
---
Leave a Comment