Gas O'lean :
October 29, 2008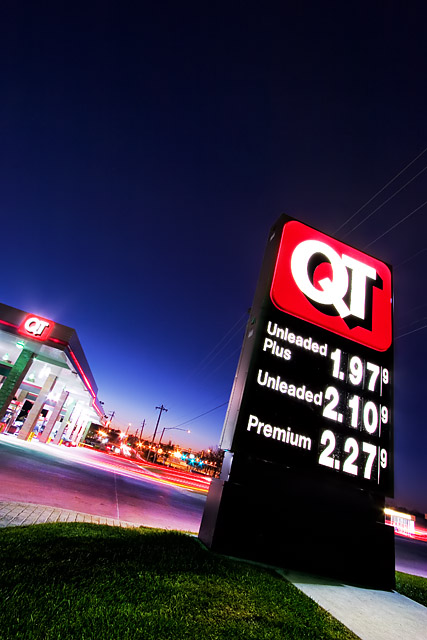 Image Data
File Name: 20D_65670
Model: Canon EOS 20D
Lens: Canon EF-S 10-22mm F/3.5-4.5 USM
Date: 10.28.08 7:02pm
Focal Length: 10mm (16mm)
Shutter: 10 s
F-Stop: F16
ISO: 200
Ex Bias: +1/3
Program: Aperture priority
Metering Mode: Evaluative
Flash: Off
Focus Mode: Manual focus
Wow, never thought I'd live to see the day that gas prices dipped back under $2/gallon.

Hard to believe we were paying twice that amount just 3 months ago. Lets just hope it continues this rapid downward decent & doesn't quickly skyrocket again.
Comments (0)
Colin 10.29.08 8:21am
All it took was people losing a large portion of their investments and retirement accounts. Cheap gas is like a consolation prize for playing the investment game.
---
Leave a Comment