I Can has Cuteness? :
September 17, 2008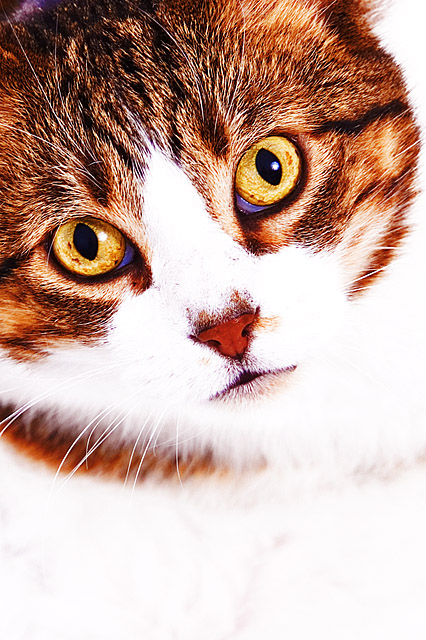 Image Data
File Name: 20D_56788
Model: Canon EOS 20D
Lens: Canon EF-S 17-85mm F4-F5.6 IS USM
Date: 09.17.08 12:44am
Focal Length: 85mm (136mm)
Shutter: 1/200 s
F-Stop: F5.6
ISO: 200
Program: Manual
Metering Mode: Evaluative
Flash: Off
Focus Mode: One shot AF
Don't tell her she's going to the vet!

Although, it shouldn't be too bad. She's used to things in her butt, after the whole alien abduction fiasco of 2005.
Comments (0)
ami 09.17.08 6:40am
Maui has to go to the vet on Friday... and she's gonna get not one, but 2 shots in her butt! Sympathy notes can be left here...

---
Eric Martin 09.17.08 8:59am
Mee-yow...
---
Leave a Comment