Enlarged to Show Texture :
January 26, 2008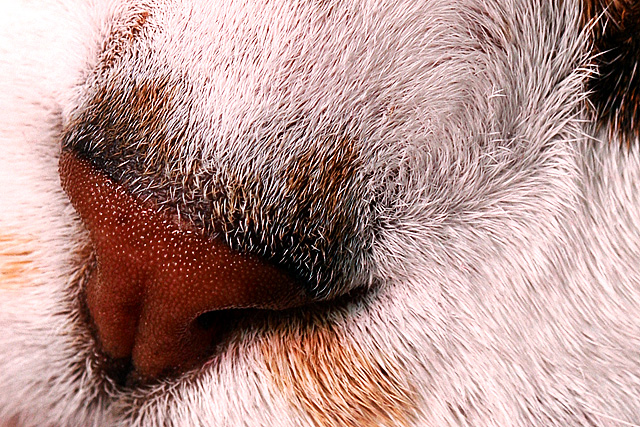 Image Data
File Name: 20D_14071
Model: Canon EOS 20D
Lens: Canon EF 100mm F/2.8 USM Macro
Date: 01.25.08 10:48pm
Focal Length: 100mm (160mm)
Shutter: 1/100 s
F-Stop: F8
ISO: 400
Program: Manual
Metering Mode: Evaluative
Flash: On
Flash Bias: +1 EV
Flash Details: External flash, E-TTL
Focus Mode: One shot AF
This wasn't the shot I was trying for, but I was short on time & the kitteh wasn't cooperating. I was looking to get a closeup detail of her sandpaper-like tongue, but that is definitely easier said than done. I even told her, "You can has cheezburger", but she was like, "Dolr menu... I haz it".
Comments (0)
Julian 01.26.08 12:46pm
Cheezburger iz epic!
---
Jwen 02.06.08 8:04pm
i are on ur website
comentin ur picz!!1
---
Jason Bradwell 02.07.08 8:59am
Yeah, well...
Maui's in ur fridge... Eatin ur foodz
---
Leave a Comment