Cornification :
August 24, 2008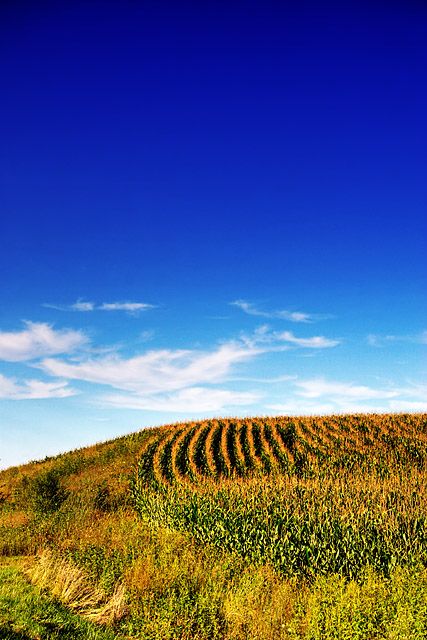 Image Data
File Name: 20D_48672
Model: Canon EOS 20D
Lens: Canon EF-S 17-85mm F4-F5.6 IS USM
Date: 08.23.08 6:29pm
Focal Length: 41mm (66mm)
Shutter: 1/500 s
F-Stop: F8
ISO: 200
Program: Aperture priority
Metering Mode: Evaluative
Flash: Off
Focus Mode: One shot AF
The U.S. Department of Agriculture reported farmers are expected to harvest the second-largest corn crop in history, despite flooding this year. The larger-than-expected yields, if realized by farmers in the field, are expected to give livestock producers, ethanol makers and consumers at least some short-term relief from high commodity prices. U.S. corn yields are expected to average 155 bushels an acre, which is 3.9 bushels more than last year. If those yields are realized, this year's corn crop will have been bested only by the 2004 corn crop.
Comments (0)
Leave a Comment