Oh, Hai! :
June 23, 2008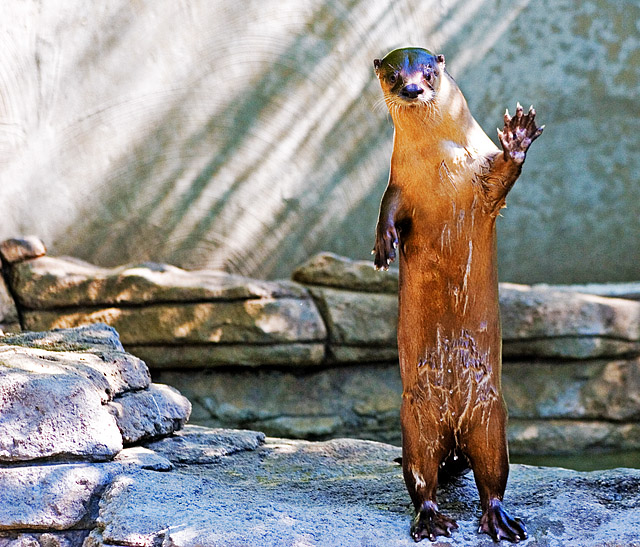 Image Data
File Name: 20D_30438
Model: Canon EOS 20D
Lens: Canon EF 75-300mm F/4-5.6
Date: 06.22.08 4:19pm
Focal Length: 105mm (168mm)
Shutter: 1/500 s
F-Stop: F5
ISO: 800
Program: Aperture priority
Metering Mode: Evaluative
Flash: Off
Focus Mode: One shot AF
I guess Mr. Otter remembered me from our visit back in
January
. He took a few moments away from his swim to stop and wave hi. He appreeciated being PaD back then and has succeeded in a 2-peat.
Otty also sent his regards to Maui. Apparently he owes Maui $20, so she's a little upset we didn't collect. Whacha gona do?
Comments (0)
Alyssa Schultz 06.23.08 1:26pm
Love this pic! Let Mr. Otter know that i'm going to come visit him soon! :)
---
matt 06.24.08 9:50am
Great picture. Is it just me or is he swimming in the fountain of youth when you compare him to the picture in January.
---
Leave a Comment