Don't Drink & Drive! :
December 02, 2011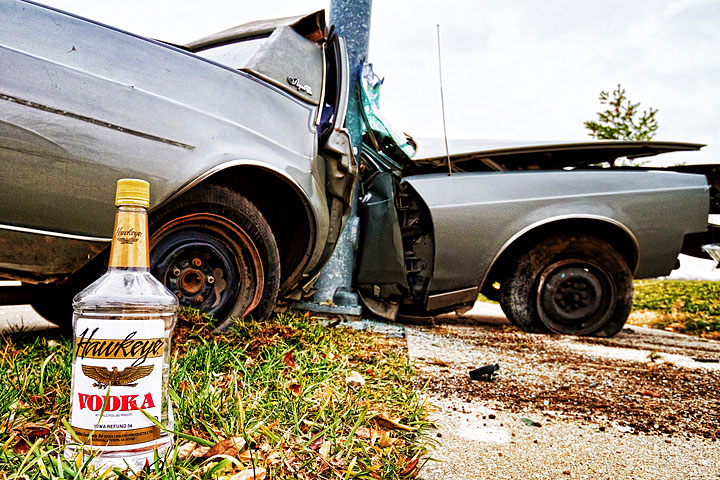 Image Data
File Name: 7D_279178
Model: Canon EOS 7D
Lens: EF-S 10-22mm F/3.5-4.5 USM
Date: 11.26.11 3:56pm
Focal Length: 13mm (21mm)
Shutter: 1/200 s
F-Stop: F5
ISO: 400
Program: Aperture priority
Metering: Multi-segment
Focus Distance: 0.91 m
Today's PSA is brought to you by Hawkeye Vodka. Making Iowa proud since 1958.
Comments (0)
Mark 12.06.11 7:31am
You want to explain this picture? You just happened upon an accident, and were carrying your bottle of vodka?
---
Leave a Comment