Two in the Court :
October 03, 2011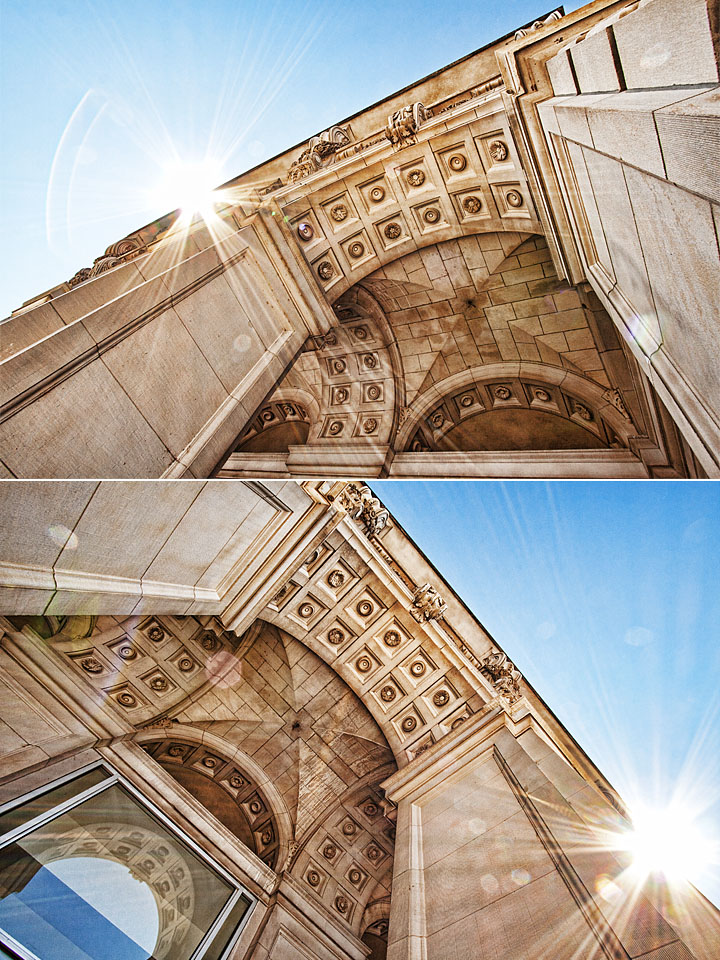 Image Data
File Name: 50D_171188
Model: Canon EOS 50D
Lens: EF-S 10-22mm F/3.5-4.5 USM
Date: 10.01.11 12:02pm
Focal Length: 10mm (16mm)
Shutter: 1/100 s
F-Stop: F11
ISO: 200
Ex Bias: -1 EV
Program: Aperture priority
Metering: Multi-segment
Focus Distance: Infinity
Couldn't decided between these two very similar, lens-flaw exploiting shots... so, you get both.

Which one do you prefer? :)
Comments (0)
Margot 10.04.11 10:02am
I prefer the first one I feel like in this shot the light rays draw you back into the archway whereas in the second it seems to draw my eye down and out of the picture
---
Ami 10.04.11 7:16pm
I like #1.

---
Ami's momma 10.05.11 7:55am
but I like the blue relection in the 2nd one even tho I don't know what it is!!
---
Leave a Comment