I've Been Hit! :
January 20, 2011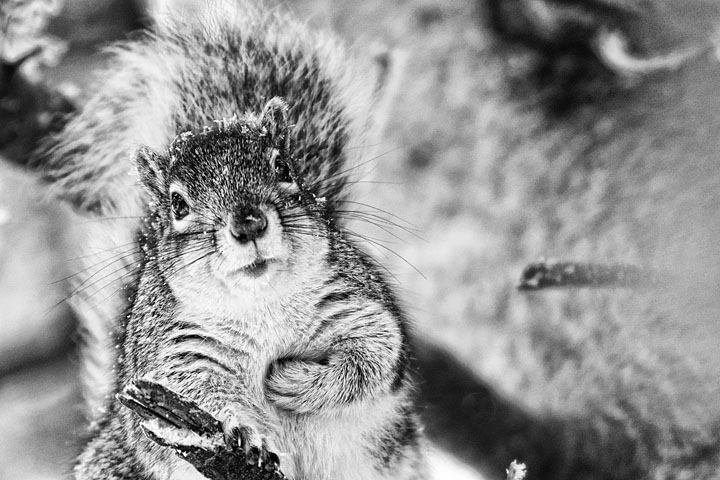 Image Data
File Name: 7D_149244
Model: Canon EOS 7D
Lens: EF 70-200mm F/2.8L USM
Date: 12.27.10 12:16pm
Focal Length: 200mm (320mm)
Shutter: 1/320 s
F-Stop: F2.8
ISO: 200
Ex Bias: +1/3 EV
Program: Aperture priority
Metering: Multi-segment
Focus Distance: 3.82 m
Shot through the heart, and you're to blame!
Comments (0)
Dan 01.20.11 3:37pm
Oh the pain...Poor squirrel.
---
Bon Jovi 01.20.11 5:39pm
Squirrelizing a classic hit is a serious offense. Tsk Tsk!
---
Leave a Comment