Statehouse Splendor :
March 05, 2009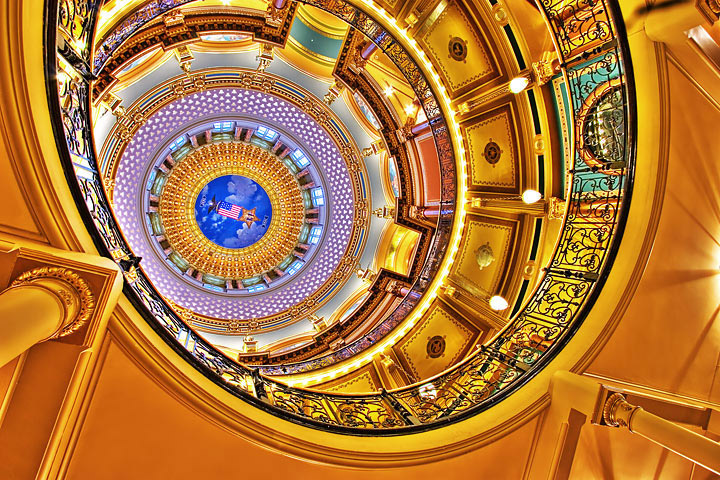 Image Data
File Name: 20D_70002
Model: Canon EOS 20D
Lens: Canon EF-S 10-22mm F/3.5-4.5 USM
Date: 11.29.08 3:25pm
Focal Length: 10mm (16mm)
Shutter: 1/2 s
F-Stop: F8
ISO: 200
Ex Bias: +1
Program: Aperture priority
Metering Mode: Evaluative
Flash: Off
Focus Mode: Manual focus
Statehouse Splendor
Thanks for the Like/Fave!
Views: 389
You Liked/Faved This
(25)
Iowa State Capitol
I'm sure some of you have already seen this shot, but I never actually used it as the photo of the day, so here you go.

Just found out on Monday that it was going to appear in the Iowan Magazine, of which my copies came yesterday. Was pretty excited about that!

I also had a 20"x30" print made on metallic paper last week when Mpix was having their 25% off sale.
Comments (0)
jwen 03.05.09 3:54pm
now that more of your pics are going to be in that magazine, maybe more people will read it!! :D
---
Leave a Comment